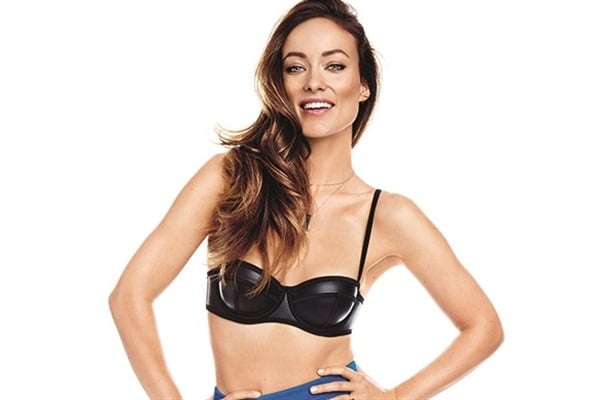 ---
Olivia Wilde puts on some yoga pants and shares her slutty workout secrets in the photos below from the new issue of Shape magazine.
One would think that Olivia Wilde would not have to workout at all considering the amount of exercise she no doubt gets riding and sucking Jew Hollywood producer cock. However, as you can see in the last photo below, to balance out the caloric intake from all the cum she guzzles, Olivia likes to vigorously swing her arms and head from side to side.
Of course women feeling the need to workout is a sure sign of a hopelessly backward and morally corrupt culture. For when women are put in their proper place (like our Musliminas), in which they are only allowed to eat table scraps and spend their days scrubbing the floors, digging wells, and plowing the fields, they certainly don't have the desire nor the need to try to jiggle away their fat asses with some stupid workout craze as their bodies are already as hard as their calloused hands.